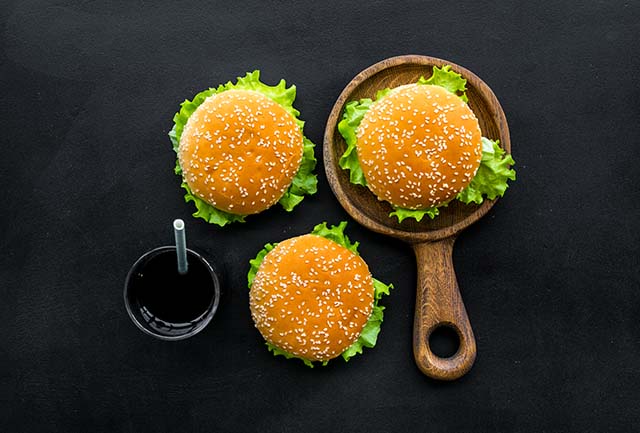 Sulphur, Louisiana, and neighboring cities have an unusually high number of awesome burger joints. Not that the locals are complaining. Here is a list of mostly homegrown restaurants sure to have hamburger aficionados salivating at their very mention.
In the heart of Sulphur, Dairy Barn is an unassuming and small joint that makes old-fashioned burgers, fries, onion rings, and more to make your mouth water. Think malts and sparkling fountain drinks that recall a simpler time. The fare and ambiance is down-to-earth and great for kids. Dairy Barn features a variety of ice creams.
Novrozsky's Hamburgers, Etc. was founded in 1982 in Beaumont, Texas, and prides itself on serving "the most delicious and satisfying burgers in Texas." Naturally, there is a location in Louisiana, in Sulphur, the only one of its five locations outside the Lone Star State. The restaurant's claim to fame is that its burgers are made with 100% all-natural, hormone-free beef, from cattle raised in Texas by baseball strikeout icon Nolan Ryan. Classic burgers, gourmet burgers, and healthy burgers are on the menu.
Round Top Burger House is a fun, friendly, and possibly, underrated eatery in West Lake. The Mad Dog Burger and Western Burger are featured prominently on the mom-and-pop restaurant's menu. Locals rave that the food is always fresh and hot. Round Top Burger House also makes catfish dishes and po'boys.
In Lake Charles, the burger crown rests on the head of an authentic and traditional burger joint, Cotten's Famous Hamburgers, known for its homemade burgers and hand-battered onion rings. Delicious and affordable, the eatery cuts and grinds its own meat. The egg burger and shrimp burger draw rave reviews.
Maplewood Burgers is Louisiana-famous for its stuffed burgers. The eatery is lively and vibrant and unique – its Sulphur location is inside a convenience store on the north side of the road. Seating is available for patrons wishing to eat their Cajun Kick sauce-smothered burgers then and there. Maplewood Burgers has locations in Moss Bluff and Lake Charles.
For fresh burgers, visit the restaurants above; for fresh rides, visit Mike Willis Ford. We're your trusted source for new Ford vehicles and used cars, trucks, and SUVs of all brands. If you're anywhere in the Sulphur, Lake Charles, Carlyss, Moss Bluff, Deatonville, Vinton, Orange, Dequincy, Deweyville, Perkins, Iowa, or Cameron area, come see us for a great price on your next vehicle! Mike Willis Ford is here for you!