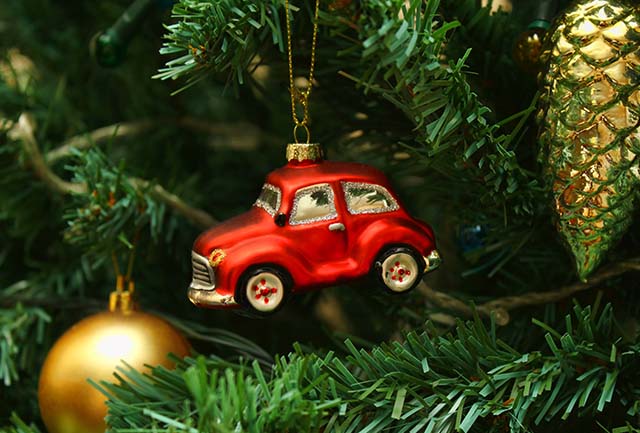 Sulphur is a strong, family-oriented community with a host of events occurring each year. The beginning of the holiday season in Sulphur is marked by the Christmas Under the Oaks Festival. In Southwest Louisiana, the holidays are joyous, cheery, and wrapped in Cajun fun. There are many holiday events within a short drive that will put you, and your friends and family, in a festive spirit. Here are a few destinations at the top of our list this season.
A Christmas Carol! is a one-man show, starring Zac Hammons, that has been entertaining audiences around the world since 1987. Hammons brings to life more than 30 characters as he weaves together Charles Dickens' timeless story. Revel in the magic of Christmas with this classic that will warm your heart and make you smile. ACTS Theatre in Lake Charles hosts the production on December 19th.
Danny O'Flaherty's Celtic Christmas encompasses the customs, stories, and songs from each to the seven Celtic nations: Ireland, Wales, Scotland, Brittany, Cornwall, The Isle of Man and Galicia. Slip back in time and savor the Christmas season as it has been celebrated among the Celtic people for centuries as O'Flaherty explores the old yuletide customs in both song and story. Children under 12 are free! Food and drinks are served before showtime on December 23rd at 7 p.m.
Kober's Castaway Christmas Comedy Extravaganza Jen Kober performs her all-new power hour of stand-up comedy live and in-person for just one night on Christmas night, December 25th. The show is hosted by local funny man Zack Locke. Kober promises no frills, no extras, and just good 'ole fashioned funny stuff yule love.
Christmas light tours and rides are popular local seasonal activities. If you've never had a carriage ride along Lakeshore Drive under a lighted oak tree canopy to see the majestic houses all lit up for the holiday season, enjoy it this year. Contact Lake Charles Carriages or Vintage Carriage Company to schedule.
Wherever the holidays take you, visit us beforehand for a great deal on a new Ford or pre-owned vehicle. Mike Willis Ford is here for you! We're your trusted source for new Ford vehicles and used cars, trucks, and SUVs of all brands. If you're anywhere in the Sulphur, Lake Charles, Carlyss, Moss Bluff, Deatonville, Vinton, Orange, Dequincy, Deweyville, Perkins, Iowa, or Cameron area, come see us for a great price on your next vehicle!